Erotic Getaway in Salinas, CA
Located in Salinas, CA, Monterey Stay and Play is a private, secluded erotic getaway that also offers all of the great amenities as a kinky BnB. We aim to provide our guests with a safe place to explore their fantasies, fetishes and erotic lifestyles, all in the comforts of a well-appointed room and board. You and your partner are limited only by your imaginations—we provide the accoutrements to make it a reality.
Learn More Our facilities assure guests total and complete privacy. The Monterey Stay and Play is completely separate from the main house and only open to one party at a time.

Our owners are active within and supportive of the BDSM and kink community, as well as on FetLife. We offer affordable booking rates for both weekday and weekend stays, with discounts for multiple bookings. All guests receive a breakfast, with a menu that's prepared fresh each morning. We also offer optional gourmet dinners and can arrange them by request. Our rooms are completely furnished and fully stocked with everything you need to experiment and enjoy yourself!
One-of-a-Kind BDSM Destination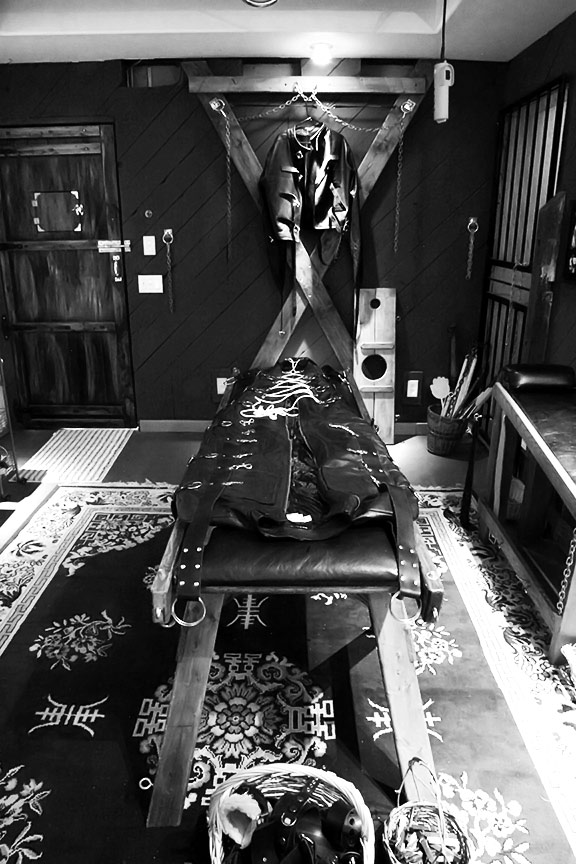 Looking for a getaway destination that's welcoming and comfortable, yet equipped with everything you need to take your wildest fantasies to their highest levels? Monterey Stay and Play welcomes you! We're a unique, one-of-a-kind room and board: similar to a bed and breakfast, but one that caters to the BDSM and kink communities. Our property is available to open-minded, consenting adults who want to spend time exploring their erotic fantasies in a place that's well-equipped to do so. From our collection of diverse adult videos, to our many available accoutrements, to our specialized BDSM furniture, it's all open to you and your partner. And, with everything you require for casual lounging, aftercare and general intimacy, you're sure to love every moment of your stay with us!
Monterey Stay and Play is more than just an erotic room and board—we're a steward within the adult erotic community. Our lodgings are meant to be a safe space, free of judgement, danger or vilification of alternative lifestyles. We value privacy, discretion and safety above all else. When consenting adults book a reservation with us, they're guaranteed an intimate, immersive experience that's completely welcome. Our owners are themselves long-time members of the BDSM community, which means we're a destination created for kinksters, by kinksters! To learn more about our accommodations or to book your stay today, feel free to contact us.
Monterey Stay and Play is a private and secluded retreat akin to a B&B in Monterey County, CA. Providing guests from all around the world a safe space to explore their wildest fantasies, Monterey Stay and Play is conveniently located near the beautiful California central coast destinations of…
Monterey, CA
Carmel, CA
Pacific Grove, CA
Pebble Beach, CA
Santa Cruz, CA
San Jose, CA
San Francisco, CA
Oakland, CA
Stay and Play Today!
Whether you're a hardcore BDSM player or completely new to the lifestyle and experimenting with a partner, you'll find something stimulating at Monterey Stay and Play. Book today!
Book Your Stay