Our bed and bondage room for rent in Salinas, CA is available for a totally private experience as a couple. Monterey Stay and Play also offers accommodations for weddings, anniversaries and collaring ceremonies—we have entertained up to 20 people on our property.
Rates are based on two people. Add $75.00 per night, per each additional guest.

Please note: We take a 100.00 non-refundable deposit per night you want to book. Once we get that, we get you on the calendar.
Weekday Rates
$350 per night
Weekday rate
– single night
Weekday Rates
$450
For two consecutive nights
Weekday Rates
$650
For three consecutive nights
Weekend & Holiday rates
$450
Weekend & Holiday rate
– single night
Weekend & Holiday rates
$550
For two consecutive nights
Weekend & Holiday rates
$750
For three consecutive nights
Secluded and private, catering to your every fetish and fantasy, Monterey Stay and Play is your destination to indulge your erotic lifestyles in a safe, comfortable way. Whether you're a hardcore player in the BDSM scene or want to explore safe, sane, consensual erotic fetishes with a partner, we'll make sure you have the amenities and accouterments to do it!

Book Your Stay Today!
What is a BDSM Dungeon?
A bondage room, also commonly called a sex dungeon, may conjure up visions of an underground prison with metal restraints and leather whips. The reality is often much less titillating. So what is a sex dungeon? A sex dungeon, or bondage room, is purely a place where sexual activities take place, although typically, it is a room designed specifically for bondage play. The bedposts may be extra secure with rings to clip on handcuffs, or to tie ropes for restraints. The furniture in a sex dungeon can be specifically designed for kinky, eroticism or not. Our room is private, discreet and comes fully furnished for bondage. Bondage rooms are a popular rental for couples of all sexual and erotic interests.
What is BDSM?
BDSM is an acronym that has come to mean B/D (Bondage and Discipline), D/S (Dominance and submission), and S/M (Sadism and Masochism). The term covers a large assortment of erotic or kinky activities, from fetishes, impact games, cross-dressing, and more. Although the most stereotypical portrayal of BDSM is that of a person wearing leather and enjoying pain, there is actually an entire spectrum of different roles. You don't have to be into the most intense types of play to be a BDSM-enthusiast.
It isn't about control as much as it is about the power dynamics in a relationship. The sensual activities that you and your partner enjoy can be fun, quiet, serious, or silly, and still, fall under the BDSM umbrella. Some activities don't even have to involve sex, although most do. One key foundation in BDSM is consent. Both parties involved must consent to the activities, regardless of who leads.
Why Chastity?
This cabinet is full of devices for use in male chastity. There are hundreds of books that talk about the benefits of male chastity to a relationship. We at Monterey Stay and Play are providing this cabinet as a service to our guests. It is a place to try each device to find the proper fit. Finding the proper fit for long term wear can be difficult. Devices are expensive and proper fit can be tricky. Feel free to try on devices for proper fit.
Now, for the ladies, there are many benefits to being a keyholder. It has been well documented that a man in chastity will become much more "attentive" to your needs. After all, you are in charge of his "playtime" so to speak! There are many books that describe in detail the benefits of chastity.
Marisa Rudder wrote "Chastity, A guide to male chastity" Lucy Fairbourne wrote " Male Chastity: A guide for keyholders" J.K. Spenser wrote "The hitchhikers guide to male chastity"Mistress Benay wrote "Male Chastity – The "key" to a successful Female Led Relationship"are just a few. For the men, be careful what you wish for!
We keep this cabinet locked because these things are quite expensive and we don't want to lose them. If you would like to try some of them on for size, let me know and I will unlock the case for you.
Some of the toys you'll encounter at Monterey Stay and Play:
Our room not only has an assortment of high-quality BDSM furniture, but a large selection of toys to add some spice to your play. If you've ever wanted to try out unique toys before buying, we can help.
Rope: whether you want to restrain your partner or just enjoy the aesthetics of rope, you'll find an assortment of different types to increase the excitement. Make sure to learn some rope basics before you come so that you know how to tie a knot without hurting your partner.
Leather or metal cuffs: quality cuffs that restrain and tantalize.
Collars: submissive collars help with posture and restraint.
Leather or rubber hoods: head bondage is a common theme because it deprives the wearer of some or all of their senses.
Clothespins: an item that can be used as clamps. Good for beginners.
Nipple clamps: nipple clamps are a form of power play.
Impact toys: crops, canes, floggers and paddles of all types. Thin and light impact toys have more sting. Thicker paddles have more thud.
Vibrators: using vibrators can help you practice edging, the art of stopping an orgasm before it happens, thus prolonging the sexual tension.
Arm binders: these items bind the entire arm to the body. There are many looks and fit.
Straight jackets: full restraint, just like the movies.
Chains and locks: the furniture in our room has links to chain and lock a submissive.
Gags: the BDSM dungeon rental is private, but gags ensure that the submissive can't speak. Make sure to have a non-verbal safe word.
Blindfolds: one of the most basic items. Cutting off the sense of sight enhances the experience.
Chastity devices: prevent masturbation or sexual acts.
Violet wand: a specialty device that electrifies the user to tantalize the submissive with light to severe electrical pulses.
Saran wrap and duct tape: items that can be used for restraint.
Chain cage: a restraint that looks erotic and keeps the submissive in place.
All toys and sex dungeon equipment should be used with caution. Consent between partners is essential for a healthy relationship. You will want to plan to have time to discuss new toys and possibly even practice with them before using them in sexual play.
You can also bring your own toys for use in the room. When you're packing, you should also make sure to include aftercare products, such as a favorite massage oil, silk robes, or a special blanket. You should also talk about the experience, so you can know what was pleasurable and what wasn't.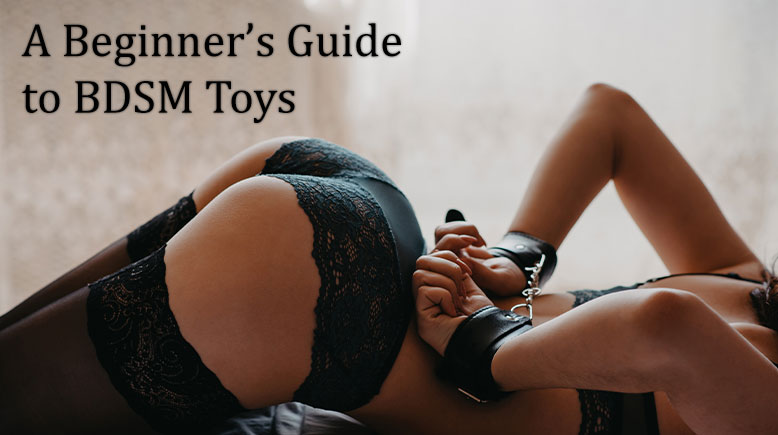 New To BDSM? Learn To Use Toys The Right Way! Download Our Free Guide Today!
If you're new to the BDSM lifestyle, it can be overwhelming. Our comprehensive guide will help you get started!
Download My FREE Copy!
Privacy is Paramount
Our space is completely private and absolutely discrete, rented out to one party at a time and completely secluded from our main house. You'll never have to worry about being interrupted—the place is completely yours.
Our Amenities
Our sex dungeon room for rent currently offers two luxurious queen-size beds, located in the formal dungeon and the upstairs living area. The upstairs area offers a large sitting area, kitchenette (no stove) and an outdoor smoking deck with a grill. This area is furnished with regular furniture, as well as an assortment of furniture, including a large inescapable metal cage, leather swing, sturdy wooden cross and formal massage table. There's also a TV, DVD and VCR, with a supporting catalog of fetish videos for your convenience.
The lower level of our facilities offers a full bathroom suite, complete with a multi-headed shower and tub, attached to the formal dungeon. The dungeon is fully-equipped with a real jail cell, bondage post, bondage bed, table, cross, hanging chain cage, stocks, spanking bench, electric winch and much more. It's also fully stocked with an assortment of toys, rope, and chain, as well as metal and leather restraints.
Meticulous Cleaning Standards
One big concern that everyone has with bondage rooms is the cleanliness.
After every rental period, we spend over 3 hours deep cleaning the entire space and toys before the next rental using antibacterial agents.
Is a BDSM Room for me?
All manner of couples can enjoy our room. Maybe you're into the 50 Shades of Grey Red Room that Christian Grey created. You may just want a special place to indulge your kinky fantasies. Many couples are kinky without even realizing it. Kink, by definition, is simply unconventional sexual practices or a specific turn-on. What's kinky to one couple might be a regular practice to another.
Vanilla sex is the traditional idea of sex, missionary position, lights out, and no toys or other items. How then is oral or anal sex classified? What about dirty talk, or using sex toys? These things aren't considered conventional, yet in some people's bedrooms, they are normal and natural. The line between vanilla sex and kinky sex can become blurry. BDSM is another level of kink.
Now that you know you might be kinkier than you originally thought, you shouldn't feel intimidated by a room. Even if you don't want to experience the more intense elements of play, the very idea can add some interest to your relationship. Because BDSM is based on consent and communication, renting can help you talk deeper about your sex life, and what you enjoy and what you don't. It can add another layer to your relationship.
Don't worry about trying a full-on 50 Shades of Grey-style hotel right away: start small, and stay comfortable! Any couple, regardless of sexual orientation or kink level, can truly enjoy a room as part of their relationship. Your kinky vacation can be a sexual retreat.
Pleasure Meets Comfort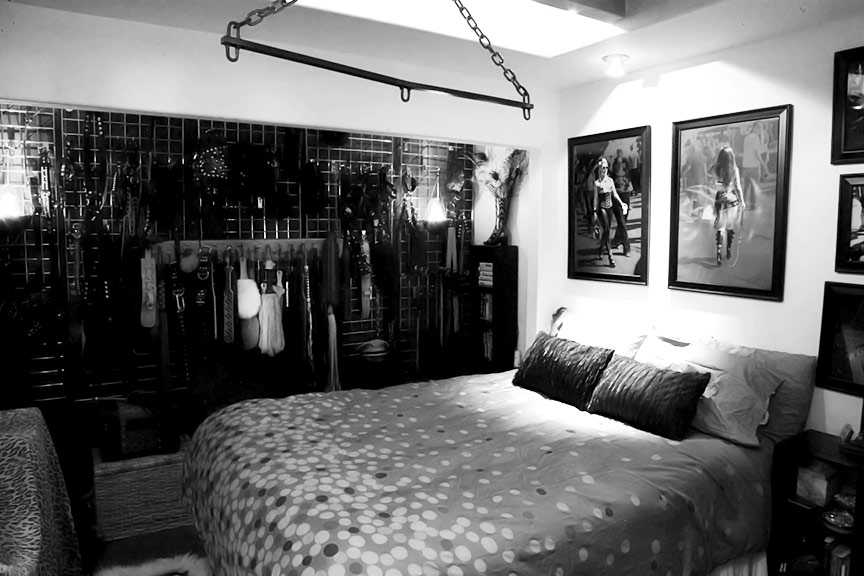 In addition to catering specifically to the BDSM and kink community, we're also proud to run an extremely hospitable room and board. We take pride in offering you top-level comforts and generous aftercare options, including fine linens and down comforters, an outside claw foot soaking tub, comfortable robes and slippers, free Wi-Fi, complimentary coffee, snacks, soft drinks, and an outdoor gas grill, among others.
Stay at a Great Resort
Staying in a bed and bondage resort will be a great way to take your relationship to the next level. You don't have to worry about being interrupted. We fix breakfast in the morning. You just show up and enjoy your time. Make a reservation today for your anniversary, a birthday, or just a romantic retreat.
Book Your Stay
Enter a domain that's designed around all of your fantasies and fetishes—contact us and book the Monterey Stay and Play today! Reach us by phone at 831-236-6161!