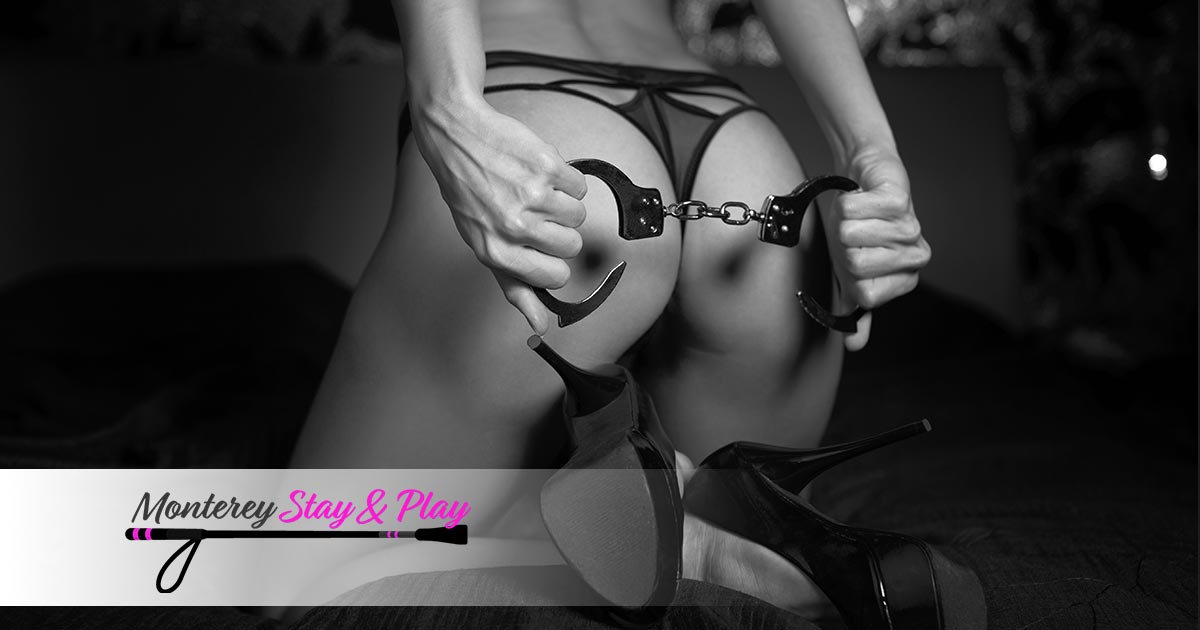 February 11, 2020 5:57 pm
Leave your thoughts
"Fifty Shades of Grey" may have brought erotica into the bedrooms of many Americans, but BDSM has intrigued people for generations. The Marquis de Sade wrote "Justine" in 1791, an exploration in sadism. Although the BDSM movement is largely fantastical for many adults, if you're ready to take the next step into this sexual and sensual movement, you may want to consider renting, or even building a sex dungeon. Here is our guide to dungeons for beginners.
What Exactly is a Sex Dungeon?
Most people picture a dungeon as an underground space in a castle. Traditionally, a dungeon is an underground room where prisoners are kept, but a sex dungeon is simply an indoor space that is set up for BDSM play, kinky intercourse, or a fetish experience. In Fifty Shades, the playroom was called the Red Room of Pain, but you don't have to be a millionaire to have your own private room for sex. In a dream on "The Big Bang Theory," Sheldon imagined that Penny and Leonard converted one of their bedrooms into a playroom. A dungeon can include many different elements, but it usually also be designed to specifically cater to the couple.
Why Rent a Sex Dungeon?
Most people can't simply convert a room in their home into a dungeon. Whether it's a lack of space, privacy, or both, having one in your home might be a luxury few people can afford. With BDSM becoming more mainstream, sex dungeons can be rented by the hour, night, weekend, or even longer. The advantages to this method are varied. Beginners can try one out to explore their kinks and fetishes, without being interrupted. Additionally, a rented room lets you make use of furniture and toys that you don't have in your own home. It can also help you learn what you like and don't like without making a large investment. Dungeons are also private and secluded, allowing you to explore while safe and comfortable. You aren't dealing with traditional inhibitions, because you're in a unique environment.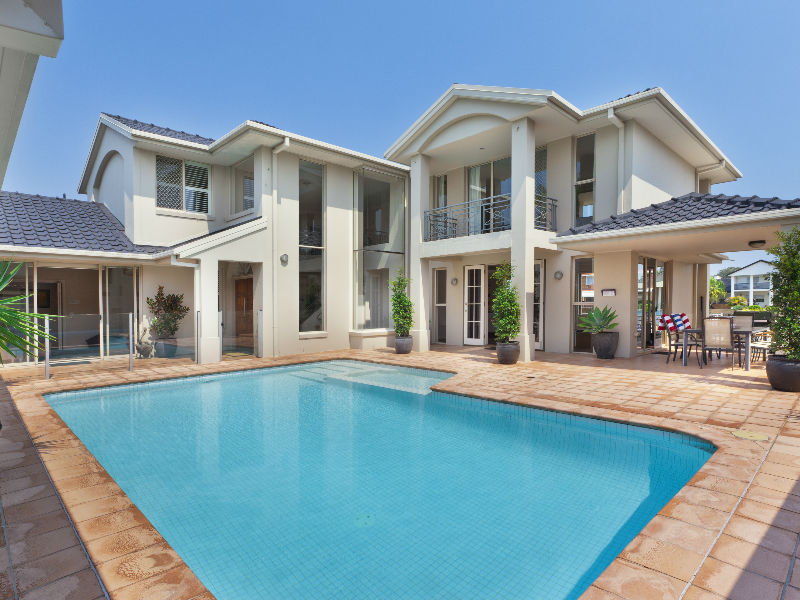 What Should You Expect From a Sex Dungeon?
When you rent one, you'll probably get a curated selection of BDSM furniture and equipment. Some dungeons will even include toys and restraints. You may have to rent special equipment, like the Violet Wand or rubber gear. A St. Andrews Cross is a common piece of equipment, allowing the submissive to be restrained in an upright, spread-eagle position. Other common elements in a play space can be spanking benches, cages, massage tables, and medical equipment. Dungeons that can be rented will often contain sturdy furniture that stands up to restraints and sexual play.
Dungeons often come attached to a hotel-style suite with luxurious beds and accommodations for aftercare, which is an important element of play. After an intense session of play, partners need compassion and care. Partners may want to take a relaxing bath, or take a shower to wash off before going to sleep or getting dressed. Cuddling after play allows partners to talk about what they liked and didn't like.
There's no standard in play because it really boils down to what each couple wants to do. Even though BDSM is about dominance and submission, both partners in the relationship set the rules together, outside of the bedroom through communication and consent. Dungeons will also include technology, often TVs and DVD players, with a good inventory of porn that can inspire and excite you. Even partners who have never explored BDSM can enjoy a night.
Finding dungeon rentals can be a little intimidating, but there are resources to help you find a reputable site with the accommodations that you want. KinkBNB or MisterB&B can be good places to start. Almost every major U.S. city has apartments or other accommodations. European capitals, such as Berlin and Amsterdam, also have a good selection.
Who Uses Sex Dungeons?
BDSM isn't just for jet-setters and millionaires, although that is the common stereotype. In truth, there really isn't a "BDSM type." Anyone who wants to explore their sexuality can enjoy play as part of a healthy relationship. Dungeons are most often rented by people who want to get started in BDSM, and aren't sure what they will actually enjoy. Taking a vacation to a sex dungeon can add more spice and variety to your sex life.
Before renting one, you will need to communicate with your partner about your expectations and desires. Make sure that your partner will enjoy going with you, and talk about the activities you want to explore. Consent is a key element in play. Talking about your fantasies is a great way to heighten the tension before you get into the actual play.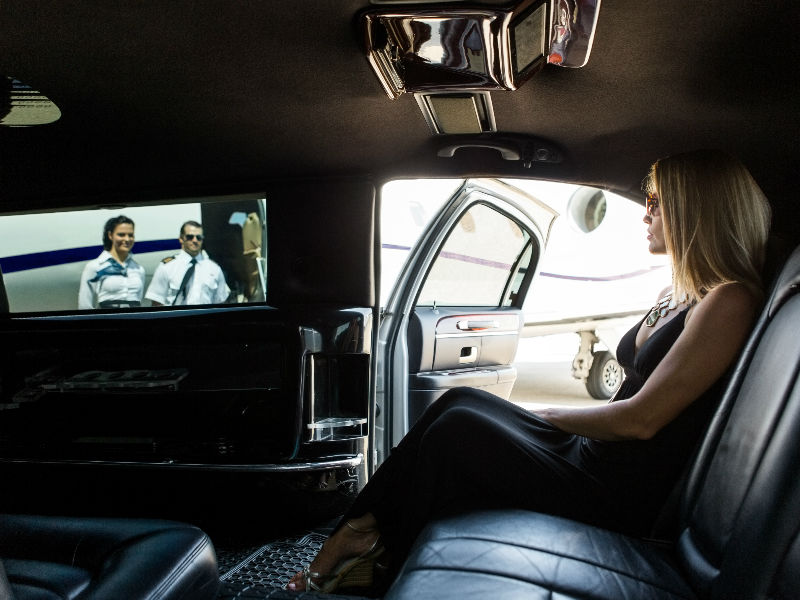 Sex Dungeons Are For Consenting Adults
BDSM play is an erotic exchange between two adults who want to explore the depths of their sexuality. You don't have to be hardcore kinky to get excited about having sex in a special dungeon. The very atmosphere can be exciting. You may like it, you may not, but you won't know until you try.
If you're not sure how to get started talking about a BDSM vacation, you will have to communicate with your partner. Watching porn or reading erotica can help you open the door, and you can also go online to look at adult toys. Primarily though, you should talk to your partner about your fantasies. BDSM can be part of a healthy relationship when you both consent. Talk about your desires and fears, and always have a safe word agreed upon beforehand. Going to a dungeon can really benefit your relationship because it will encourage deeper communication, both in and outside of the bedroom.
Categorised in: Bed & Bondage, Fetish Room And Board
This post was written by admin