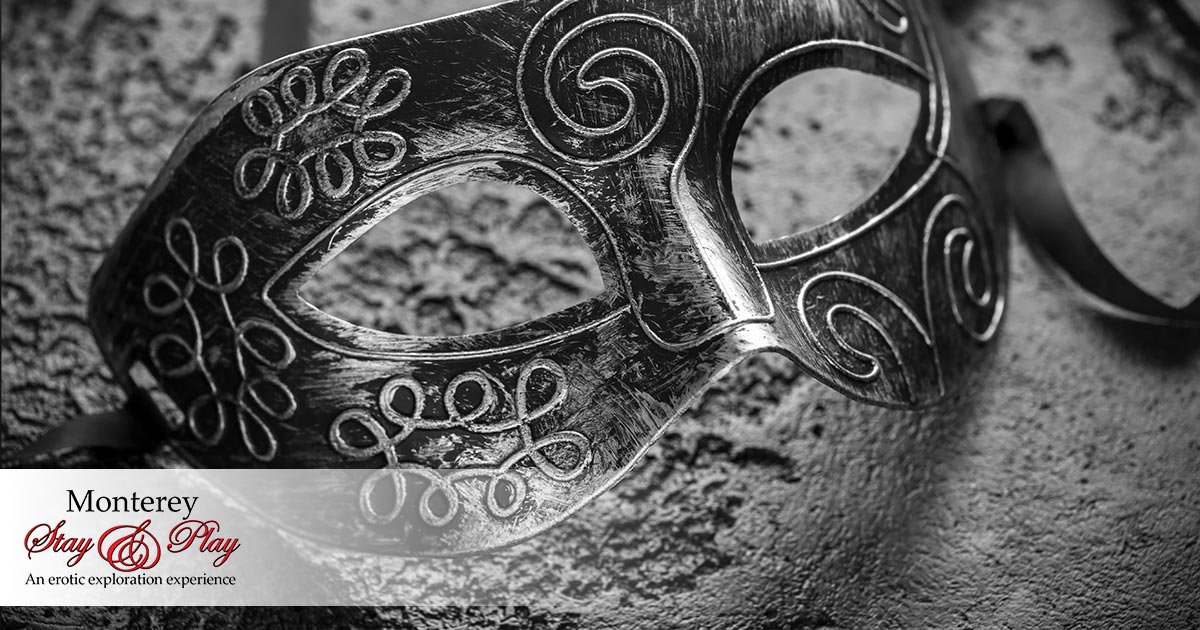 March 16, 2020 4:25 pm
Leave your thoughts
Want to build your own 'Red Room', like from the story of Anastasia Steele and Christian Grey? If you are not familiar with Christian Grey's notorious playroom from the iconic book by E.L. James, that sold over 125 million copies, worldwide, where have you been? This book brought the realm of BDSM, otherwise known as bondage, discipline or domination, sadism, and masochism, to the forefront of American culture, shedding light on this often-taboo practice. It tells the steamy story of rich mogul, Christian Grey, and Ana, his submissive and naïve partner as they foray into the world of BDSM. In fact, Grey was so smitten with the lifestyle that he had a dedicated Red Room of Pain in his mansion that served as the setting for the sexual experimentation and exploration.
There is no question that the dungeon in this story is impressive, after all, he is a billionaire. However, you don't need the bank account of 50 Shades Mr. Grey to pull off your own pleasure dungeon. In fact, the basic features of a "Red Room of Pain" are quite feasible on any budget, in any home. Consider and incorporate three basic elements to construct your individual pleasure space in your home living situation: atmosphere, furnishings, toys, and safety. Keep these three features in-mind as you add your own custom pleasure room for adult fun, as well as craft an incredible conversation piece with the following tips.
Ready to move forward with building your own area? Here's how to do it, 50 Shades of Grey style: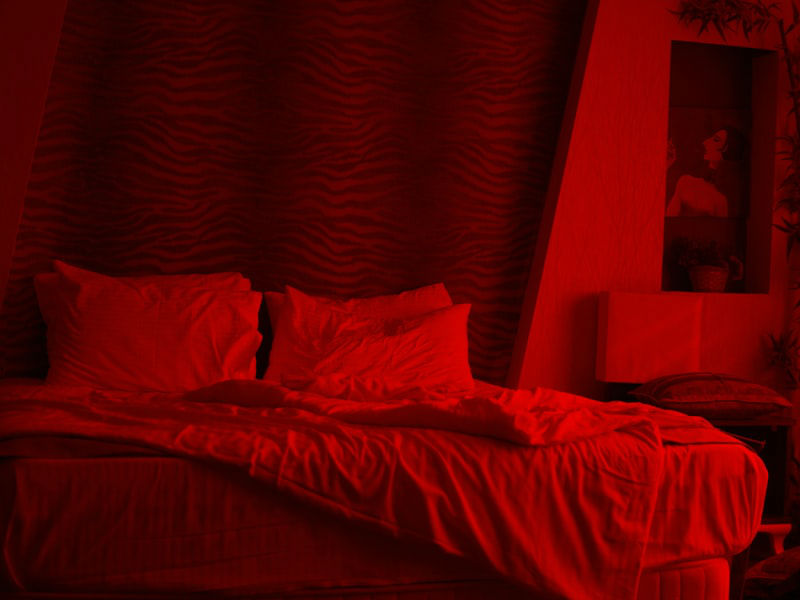 Decide on Your Atmosphere
This may be a good time for a little bit of background information: The Red Room refers to a fictional character; Christian Grey's pleasure space, where he takes all of his submissive partners for bondage activity. Ana is new to the world of bondage, and the audience sees this pleasure playroom through her eyes. Building your own Red Room at home is more about creating an atmosphere for sexual activity and play than about dimensions, location, or amenities. It is really about creating a space that parties feel comfortable and secure enough to act out their inner fantasies, including the most taboo, like bondage, domination, submission, sadism, and masochism. The atmosphere of your playroom can impact the overall satisfaction, sexual excitement, and thrill of the entire bondage experience.
The first thing to consider is the level of privacy in your dungeon: is it away from curious eyes or prying passers-by? Will those that you bring here be secure in knowing that it is private, discreet, and you won't be disturbed during adult play? These are important questions to address when choosing the exact spot for your playroom. Typically, your pleasure dungeon will be inside your home, but located in a place where there are no ways for outsiders, neighbors, etc., to see or hear you. A garage or basement may also work well, depending on the configuration of your home. Next, start considering a theme for your area. For instance, you could go with the Red room style of Mr. Grey's hideaway, or you could choose something more thematic, like a neutral toned prison chamber or a real torch and stone dungeon. Determining a theme isn't integral at this point, but will definitely give the space more allure and atmosphere later.
If you are a fan of the movies, you may remember the dress code strictly enforced by Christian Grey when it came to entering the area. His submissive partner was only permitted to wear panties inside this playroom of his mansion, while he bound her with a grey silk necktie. Even when buying cables for restraints, consider options and your overarching theme for the area when you do. Each item that you bring in should be useful and in line with your pleasure dungeon's theme. From the color of the rope that you use to bind your partner with, to specific toys that are a favorite of you or your partner, think about what you put in your area to ensure it is dedicated to your mission and the activity that you will engage in. It is these elements and thoughtful additions that bring atmosphere to any space, including your individual at-home area for play.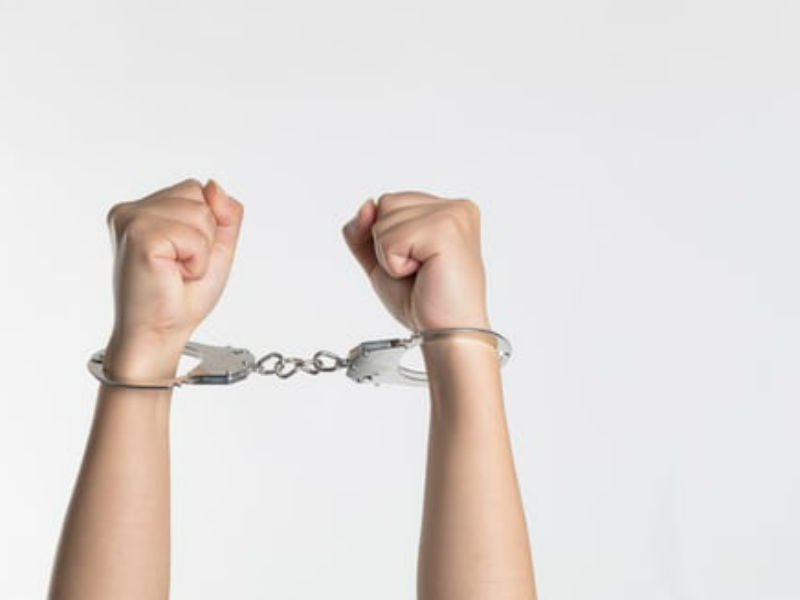 Furniture and Toys
If you are going to construct your own area, you will need the right toys, accessories, and furnishings to reinforce and complement the atmosphere that you have created. Consider the following suggestions and tips, as demonstrated and inspired by 50 Shades of Grey:
A sex swing makes a great addition to a dungeon, both for atmosphere and actual activity.
Hang a leather hood on the wall when not using it to build the suspense among your Submissive partners.
You need handcuffs, several pairs, both for restraining your partner and for décor and mood purposes. Make sure to keep a pair near the bed for quick and easy access. Be sure and have lots of easily accessible keys!
Install a hook on the wall to attach a collar and leash.
Paddles, floggers, canes, and whips are intended to bring pleasurable pain- display them in your playroom and use them for spanking during BDSM.
Do your research; the best way to become inspired is to visit adult clubs and select venues. See for yourself the mood and atmosphere, and see what elements you want to incorporate in your own area. Don't want to visit in person? Check out online photo galleries to learn more. There are gallery photos in this dungeon. "eroticroomandboard.com"
If you are going for the mood of the Red Room from 50 Shades notoriety, you will need some furnishings. Consider adding red sheets and curtains to start, and to keep costs down. Add items and accents as you come across them.
You can purchase a 50 Shades bed restraint kit that comes with a blindfold from online sellers.
Display your toys on fixed hangers on the wall of your space. This keeps them accessible but also off the floor, safe, and clean.
Make your space your own with a distinct theme or mood- you don't have to go with the 'Red Room' style playroom created by Christian Grey. Start with an idea, a color, or a toy; use that as your inspiration for a custom place to explore.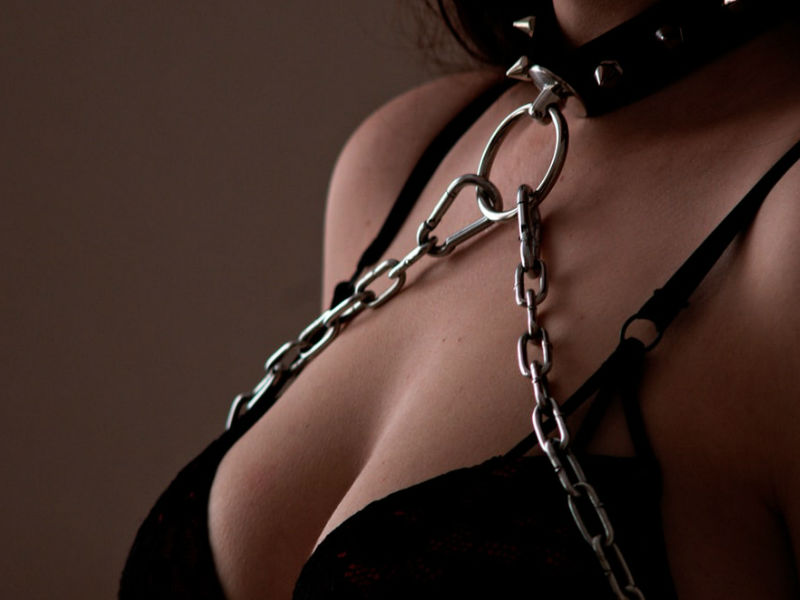 Maintain Safety
A visit to a dungeon can be an overwhelming experience; it is easy to get caught up in the excitement. This is why it is so important to address basic safety; incorporate safety features to make everyone involved confident in the fact that they are safe. Some basic tips and boundaries to ensure BDSM safety include these suggestions:
Talk to your partner and set boundaries ahead of time. Do not break boundaries during play.
Come up with a safe word and commit to stop when the word is used or spoken.
Never leave a bound or gagged person alone.
Learn CPR in case of a medical emergency.
Have a first aid kit handy.
If you are new to BDSM, start with something less intense, like simple restraints, first.
Emotionally decompress after BDSM play with time to cuddle and talk. It can be an overwhelming experience for someone who is new to BDSM.
You need your strength so make sure that you eat well and hydrate.
If you plan on rigorous, impact type activity, you may want to plan-ahead and have some ice packs on-hand for comfort and relief.
The most important safety tip related to BDSM, and sex in general, is that you only engage with fully consenting partners. Full informed consent is the bedrock of BDSM- and key in keeping your playroom safe. Make sure that your partners and participants are present on their free will and are made aware of any and all risks involved. Also, it is integral that both Dominants and Submissives can revoke their consent and cease the activity at any point in time.
Try Before You Build
Basically, keep the following three elements in mind when constructing and creating your own playroom: Atmosphere and mood, Furnishings and Toys, and Safety. Want to visit a fully stocked area up-close to inspire your individual space? Reserve and visit for a night at Monterey Stay and Play and see for yourself. Since 2003, we have aimed to provide a private and secluded accommodation, where your wildest fantasies can come to life. We strive to provide a clean, safe, private place where you are free to experiment and explore, in a well-appointed and erotic environment. At Monterey Stay and Play, you are only limited by your imagination! We rent out to one party at a time to ensure discretion and privacy for exploration of consensual erotic fetishes and fantasies for our adventurous clientele.
Categorised in: Fetish Room And Board
This post was written by admin