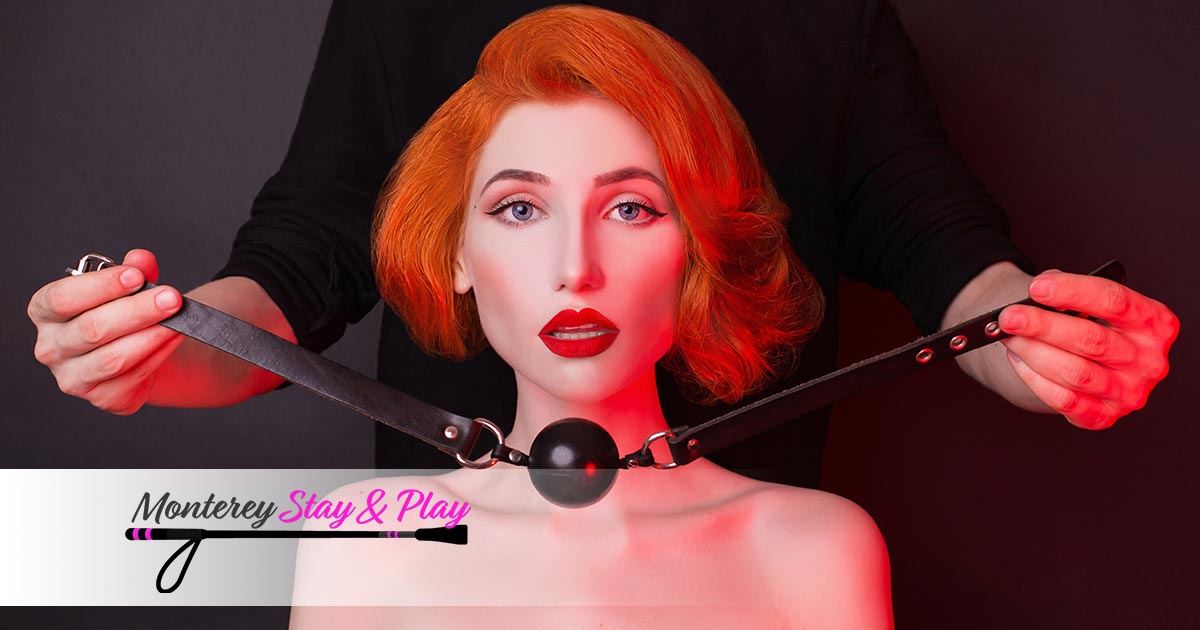 February 7, 2020 5:56 pm
Leave your thoughts
BDSM is the acronym for "Bondage, Discipline, Submission and Masochism," a form of kinky sex play. The Kinsey Institute currently reports that about 2% of the population has been involved in BDSM, but some researchers suggest that the figure could realistically be as high as 60%. There's something exciting about it that intrigues people.
More recently, BDSM has been trending thanks in large part to the "50 Shades of Grey" books and movies. If you're interested in exploring another side of your sex life, you can't simply order your partner to be your submissive however. There is a lot to know about BDSM sex before you jump in. Consent is vital, as is trust and safety. Here are a few tips to help you get started.
1 Talk Through Your Interests and Boundaries
One key element is communication. Before anything happens, both partners need to be on the same page. Typically, in a scene, one person is the dominant and the other is the submissive. Although the dominant partner provides the stimulation, structure, and sometimes orders, with the submissive following these directions, the submissive isn't without their own power. It is about sexual power exchange, not control. It might seem as if discussing what will occur in the playroom might kill the excitement, but it can be an exciting part of the foreplay, building anticipation and increasing the sexual tension. While you're discussing an encounter, remember to choose a safe word that stops play. "Red" is a popular choice, but feel free to pick your own.
Not sure where to start? Watching porn together can inspire you. Browse through a fetish magazine, like Darkside. Check out a list of kinky B&Bs, like Monterey Stay and Play. Talking about your sexual life will enhance your relationship.
2 Try Dirty Talk
Talking sexy during erotic moments can help you express your desires and fantasies without trying them out. Before sex, you can say what you want to arouse the imagination. Women especially respond to erotic talk, because women are excited by fantasy. Men prefer visual triggers, but can also respond to verbal cues. When you talk dirty, you can bring in other senses, such as smell, taste, and touch.
When using erotic talk, consider your partner's sentiments. Some words may be triggers or take the person out of the moment. Check in before using profanity, it won't take away from your dirty talk. It might even enhance it, because you respect your partner enough to ask their preferences. Communication before sex doesn't ruin the mood, it increases the connection and trust in the moment.
3 Use a Blindfold
Blindfolds are a great way to open the door into BDSM. They are often inexpensive, and a sleep mask makes an effective blindfold for the first-time. You can even use a silk tie or scarf. Wearing a blindfold tantalizes the wearer, because they have no idea of what comes next. It's an easy way to build sexual tension without a large investment. The very act of blindfolding your partner can be erotic and enticing. Once the person is blindfolded, you can kiss them all over their body, whisper in their ear, tickle the person with a feather, or even include a third person. Always remember consent and a safe word. Although blindfolds are considered "kinky-light," the loss of sight can be scary for some.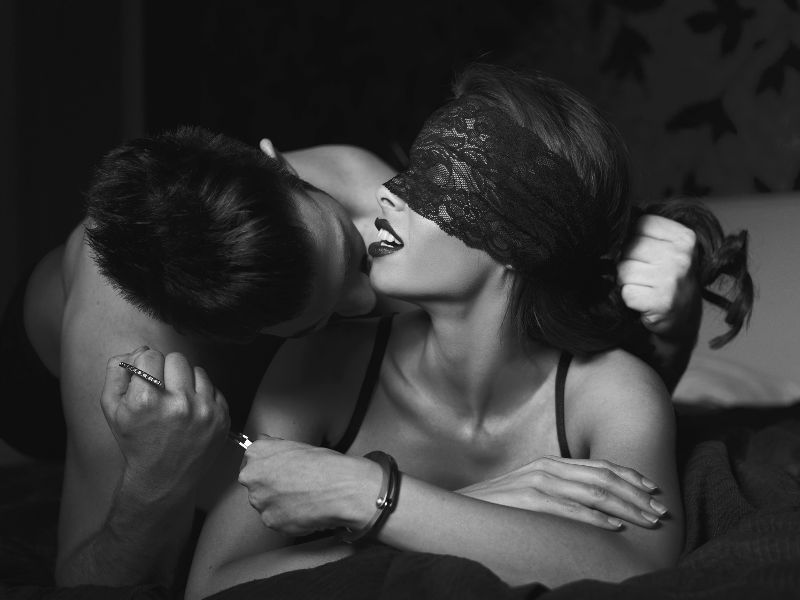 4 Explore Orgasm Control
Orgasm control, also known as edging, is the practice of stopping an orgasm before it happens, thereby prolonging the sexual tension and activity. This delayed gratification makes the actual final orgasm better. Additionally, learning the edging technique can teach you a lot about your body. The basic route is that you start to get aroused, engage in sexual activities, and then before orgasm actually occurs, all activity is stopped. Wait a few minutes to restart stimulation, and repeat until the person is allowed to have an orgasm.
5 Use Ropes
Ropes are an aesthetically pleasing way to restrain a person. When you're starting out you won't want to get real fancy, and you should always consider safety. Nylon ropes are strong and durable, readily available in many different colors and sizes, and are soft to the touch. The rope doesn't have a lot of friction, so the knots easily tighten. Cotton is another popular choice for beginners. Make sure to practice tying knots off of the body, and use knots that untie easily. You should always check your partner's circulation during, and never leave a restrained person alone. Keep a set of safety scissors on hand to cut the rope, just in case.
6 Use Handcuffs
Handcuffs are another popular theme in BDSM. When shopping for handcuffs, you'll find many different options. Beginners should start with Velcro cuffs, which are easy to get out of. You will want to look for cuffs that won't hurt your partner. Metal locking cuffs can come with some hazards.For these, you should always keep multiple keys on hand. Additionally, be sure to use double locking cuffs, because you don't want the cuffs tightening at the wrong time. You will also want to check the size of the cuffs before you engage because not everyone's wrists are the same size. If you want to introduce a "no-escape game" into your play, freeze the key in a block of ice before you start. Then, take it out when you retreat to the playroom, allowing it to melt while you play.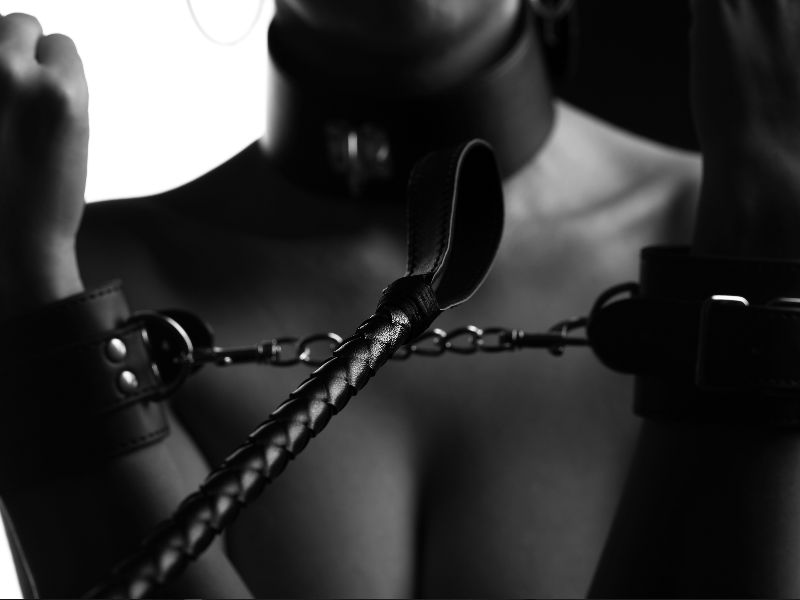 7 Play Dress-Up
Even if you didn't enjoy dressing up as a kid, role-playing and dressing up during BDSM can really help you get into the role. You don't have to go buy any fancy costumes, just use what you have at home. You can skip the sexy lingerie and instead opt for an adult school girl look with pigtails and short skirt. The pirate and hostage theme is always popular and fun, as is the doctor and patient. You could also go to your local costume shop, and look for a cosplay costume that turns you on.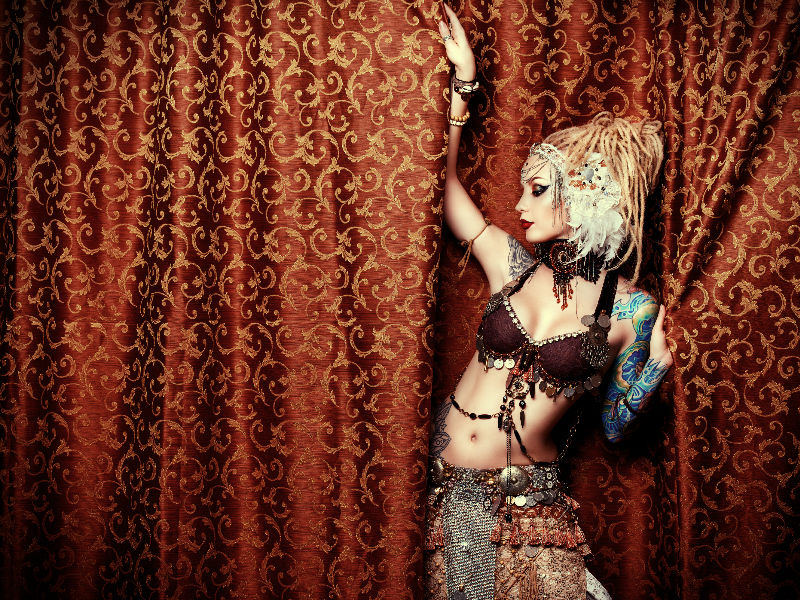 Take a Great Vacation
BDSM sex can really bring two people together because you discuss the parameters, encouraging deeper communication while exploring new aspects of your sex life. Want to try out equipment for the bedroom without investing in it yourself? Make reservations at Monterey Stay and Play to explore your inner erotic side with your partner.
Categorised in: Bed & Bondage
This post was written by admin