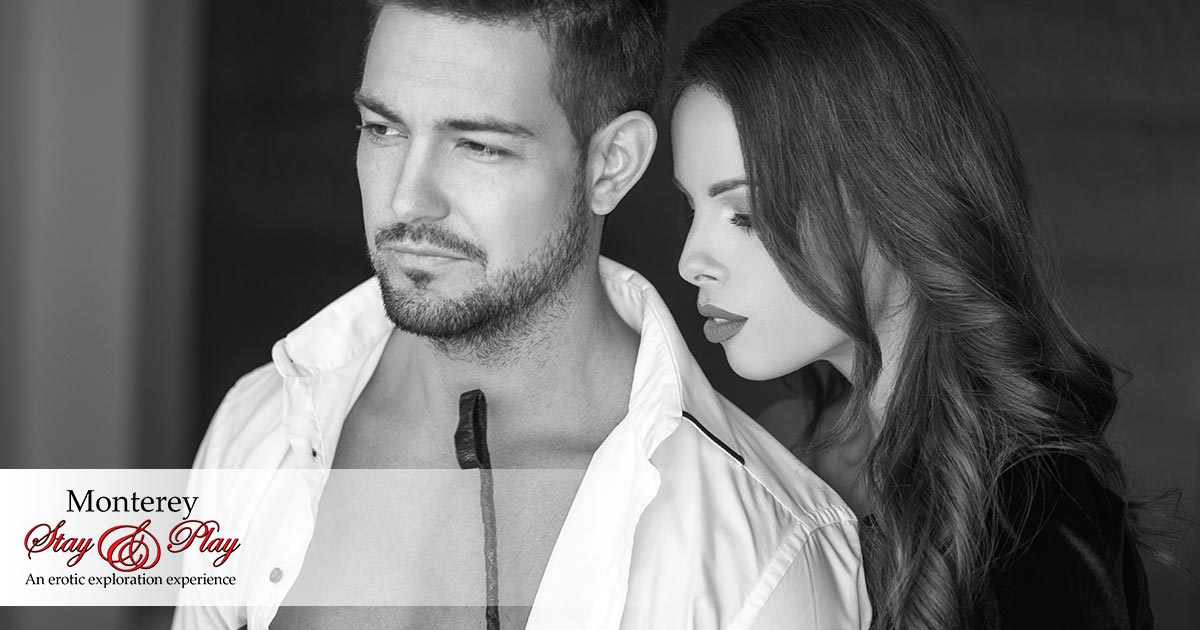 April 13, 2020 5:35 pm
Leave your thoughts
The movie '50 Shades of Grey' has been hailed as an erotic masterpiece, and it has undoubtedly provided inspiration to a great many men and women who previously led fairly vanilla sex lives. Some of the ideas explored during the movie have since been explored by countless couples who have sought to add life and excitement to their sexual encounters. Below you'll find some of the methods which were touched on in the movie, and which you might want to adapt for your own personal usage in the bedroom.
Keep in mind that not all of these even need to wait until you and your partner are together, but they can be practiced beforehand, so that when you do hook up with your companion, you're in a ready state before you even begin. Many of the ideas described below will thrill you in ways which you might never have experienced before, and after you've tried a few of these, you'll probably get some pretty inventive ideas of your own to try out.
Exciting Ideas for Sex from 50 Shades
This movie was literally full of creative ideas for foreplay and sex, and by borrowing some of these inventive little possibilities, you can take your own sex life to a whole different level. When you break away from the ordinary and start to participate in the extraordinary, the potential for thrills goes off the charts, and you'll feel things you never thought yourself capable of. All you need is a somewhat adventurous and curious spirit, plus a willingness to try new things, and then the sky's the limit. Here are some of the most exciting ideas from '50 Shades' that you might want to try on your own sometime, with your significant other:
Improvised Ties– Tieing up your partner can give him or her a feeling of helplessness and submission that will spice up your sexual encounters, and add to the erotic nature of your time together. You don't even need ropes or bonds, because almost anything can serve as an improvised binding agent, for instance his necktie. Tie him up so his hands can't interfere, and you may want to blindfold him as well, to complete the feeling of helplessness. Then you can control the entire session, and make him do whatever you want, all the while keeping him stimulated enough to beg for you.
Improvised Gags Similar to restraining your significant other, an improvised gag will prevent them from saying anything, and this lack of conversation will add significance to each action which you undertake with your lover. Everything you'll hear from him/her are the sounds of pleasure which you hear through the gag, and that should get you going as well
Blinding Your Partner – You don't really need to shop around for any kind of special blindfold, because clothes make excellent blindfolds, so all you have to do is remove some of your partner's clothes to cover their eyes. While your significant other is blindfolded, he or she will be a bundle of uncertainty, not knowing what is coming next, and this will heighten the arousal and interest for your companion. Just take their shirt off and wrap it around the eyes so they can't see anything. Then wait for maybe 30 to 60 seconds, giving them time to think about the possibilities. Once this anticipation is at its peak, you can begin caressing all those places you want to explore.

Extended Foreplay– This is a great way of anticipating the coming climax, and all the while that you and your significant other are engaged in foreplay, you will not only be feeling tremendous stimulation in the present, but it will also be coupled with the knowledge that what comes later will be even better. Foreplay doesn't even have to involve your partner all the time, because it can be a case where you consider some of the hottest things you want to try later in the bedroom. Keeping these things in mind will undoubtedly build up your desire throughout the day, and lead to something potentially explosive when you join your lover. Just doing something simple like going bra-less or panty-less in public can get your excitement growing.
Hair Pulling– This can be a huge turn-on for either partner, especially if your man has long hair too. Grab a bunch of that hair and firmly pull your companion toward you, in the specific location that you want to be pleased. This will enhance the feeling of domination and being in control of the situation, and it will give you a rush like you may never have felt before. Make sure not to be too rough with this hair-pulling, because if you cause pain to your companion that can ruin the moment as well as any established trust.
Handcuff Your Partner– Being totally in charge of the situation can have an erotic feel by itself, and for your partner letting go and trusting you can provide a deeper connection. Handcuff your companion to the bed, and then explore the sensations which both of you feel when placed in positions of dominance and submission. It might be an entirely new feeling for you and your lover, and it could add tremendous interest to love-making, for both of you.

Nipple Play-Some women and men have very sensitive nipples, and this is a great area to concentrate on during foreplay. Take as long as you want, caressing, sucking, flicking, and licking your partner's nipples, until they become so aroused that they are practically screaming for sex.
Ice Down Your Partner– You'd be surprised at the sensations which your significant other will feel on their skin when you apply ice at various locations on their body. Because the skin is one of the most sensitive areas of the body, it stands to reason that he or she will feel everything in spades when you add ice to your touch. This can be especially effective if you put some ice cubes in your mouth before engaging in oral sex, and you can get really creative with other ways of using ice during foreplay.
Try Something New With Your Partner
There are many kinds of erotic and exciting ideas you and your lover can try to spice up and enhance your sex lives together, and some of these ideas can be taken directly from '50 Shades of Grey'. If you happen to be visiting anywhere near Monterey, California you should definitely make a point of stopping in at Monterey Stay & Play, to indulge all your fantasies at our private getaway. Whatever fetish you'd like to explore and whatever lifestyle you'd like to experiment with, we can accommodate you and our soundproof, well-appointed room is waiting just for you. Don't miss the opportunity of a lifetime, come join us at our bed and bondage, and enjoy the ultimate in erotic entertainment.
Categorised in: Bed & Bondage
This post was written by admin